International Orthodox Christian Charities
IOCC, in the spirit of Christ's love, offers emergency relief and development programs to those in need worldwide, without discrimination, and strengthens the capacity of the Orthodox Church to so respond.
VISION
We envision that, by God's grace, IOCC will respond, without discrimination, to those who are suffering and in need, to enable them to continue to improve their own lives and communities and to have means to live with dignity, respect and hope.
COMMITMENT & CONTEXT
IOCC, the international humanitarian aid and development agency of the Assembly of Canonical Orthodox Bishops of the United States of America, aims to develop in Orthodox Christians a commitment to philanthropy and global cooperative involvement in the diaconal work of the Orthodox Church.
INSPIRATION
Matthew 25:35-36, 40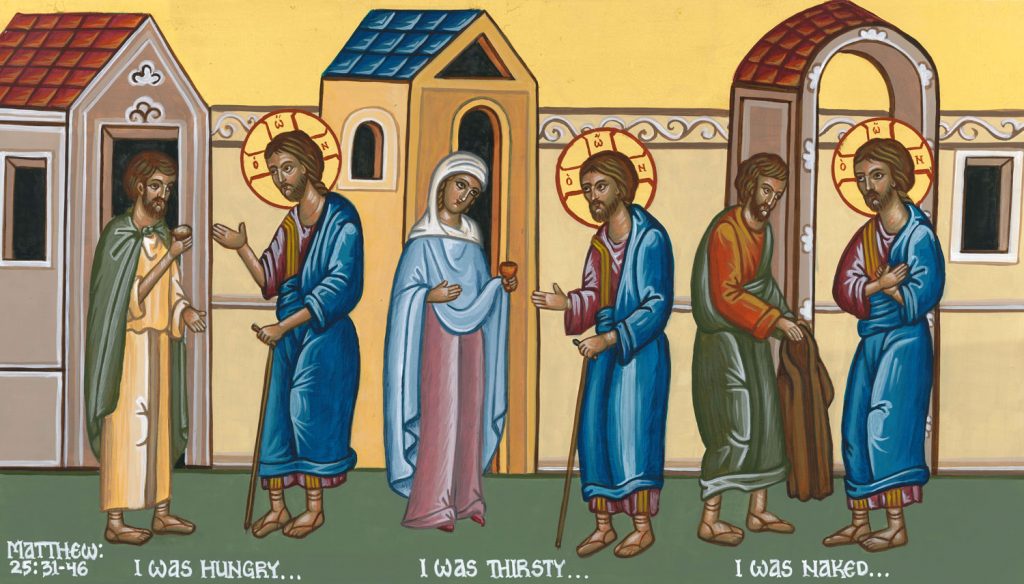 For I was hungry and you gave me food; I was thirsty and you gave me drink; I was a stranger and you welcomed me; I was naked and you clothed me; I was sick and you visited me; I was in prison and you came to me… as you did it to one of the least of these my brethren, you did it to me.
NEW! IOCC Hygiene Kits for Lebanon
We would like to help IOCC supply Hygiene kits for Lebanon
(Please carefully follow these instructions)
Fill a one-gallon zip top plastic bag with the following items:
(1) cotton hand towel (15″ x 28″ to 16″ x 32″ - no fingertip, bath, dish towel or microfiber)
(1) cotton washcloth (no microfiber)
(1) wide-tooth comb without packaging
(1) fingernail or toenail clipper without packaging
(1) bath-size bar of soap in its wrapper,
(1) toothbrush in its package
(10) standard size Band-Aids
Please bring completed kits to Annunciation Church.
See Flyer Below:
Search Our Website
Please enter a search term to begin your search.